LUXURIOUS
SOFT TOUCH YARN
Being manufactured by industry experts, the sportswear is a masterpiece by itself. It is printed with the currently most advanced high-end printers from Mimaki with natural Inks. Together with the heat sublimation process, that connects the color deeply within the material, we achieve a vivid high resolution print on the feather soft yarn texture with permanent color vibrancy. A high precision cut and durable sewing techniques let seams withstand every movement. The elastic characteristic of the yarn compliments your body shape and scuplts it elegantly. It almost feels like a precious skin on you.
ALWAYS NICE TO READ
With our clothing lines it is our honest wish to make you look like you feel inside. With the integration of the phrase "YOU ARE …" to our modern label typography design we take the leap to provide you with words to enhance this approach. Every collection and theme has a changing word. For the newest one, it is "BEAUTY".
OUR MISSION STATEMENTS
HIGHLIGHTING YOUR INDIVIDUALITY
Through our characteristic picture language you show your passion, with a straight forward and visual way.
REVEAL THE PRECIOUS IN BEAUTY
Seen on you, and with the glimming of your lovely grace, the art is coming to life with your beauty within.
EMBODY SPECIFIC EMOTIONS
Every outfit has particular feelings, attached to it, ready to be identified and applied to your certain style.
SUPPORTING OUTGOING SELF-BELIEF
In providing a good feeling in what you wear, we like to give you a strong base for your self-awareness.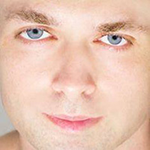 "What is the genuine purpose of Art? It brings people together, forms characters, opens opportunities for moments of joy and lets us prosper in the energy of colors and move with the flow of shapes. Creations of any kind, let us be closer to our inner cosmos, are there to connect us to the source of all beauty in the world and the outer expression of it. Art is there to be felt, to be expressed and seen outside, just to be visualized, to be with you." - Kamil Hajek